Visual & Interaction DesigN
Direct Marketing Campaign of the Year 2015 - The Grocer
Aberfeldy
I translated the effect of gold foil embossed in thick black paper from the Aberfeldy bottle for digital use to convey its premium feel. The distillery makes its whisky with water from a stream with gold in it and there are many related stories from the area that the copywriter wanted to convey in the style of a village newsletter.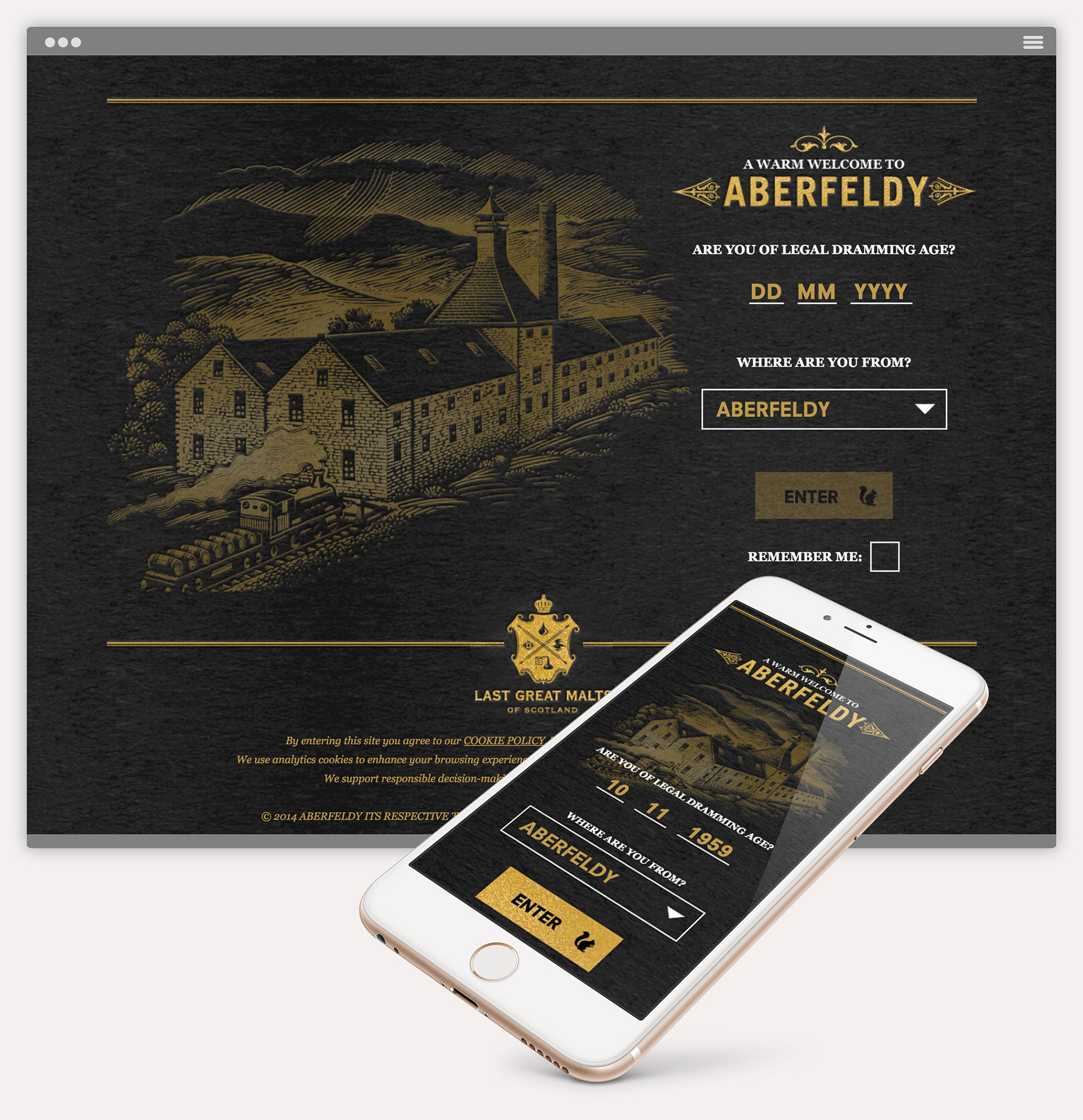 Craigellachie
This bitter whisky is an acquired taste so the unfriendly nature is reflected in dark visual design to complement the unwelcoming copy.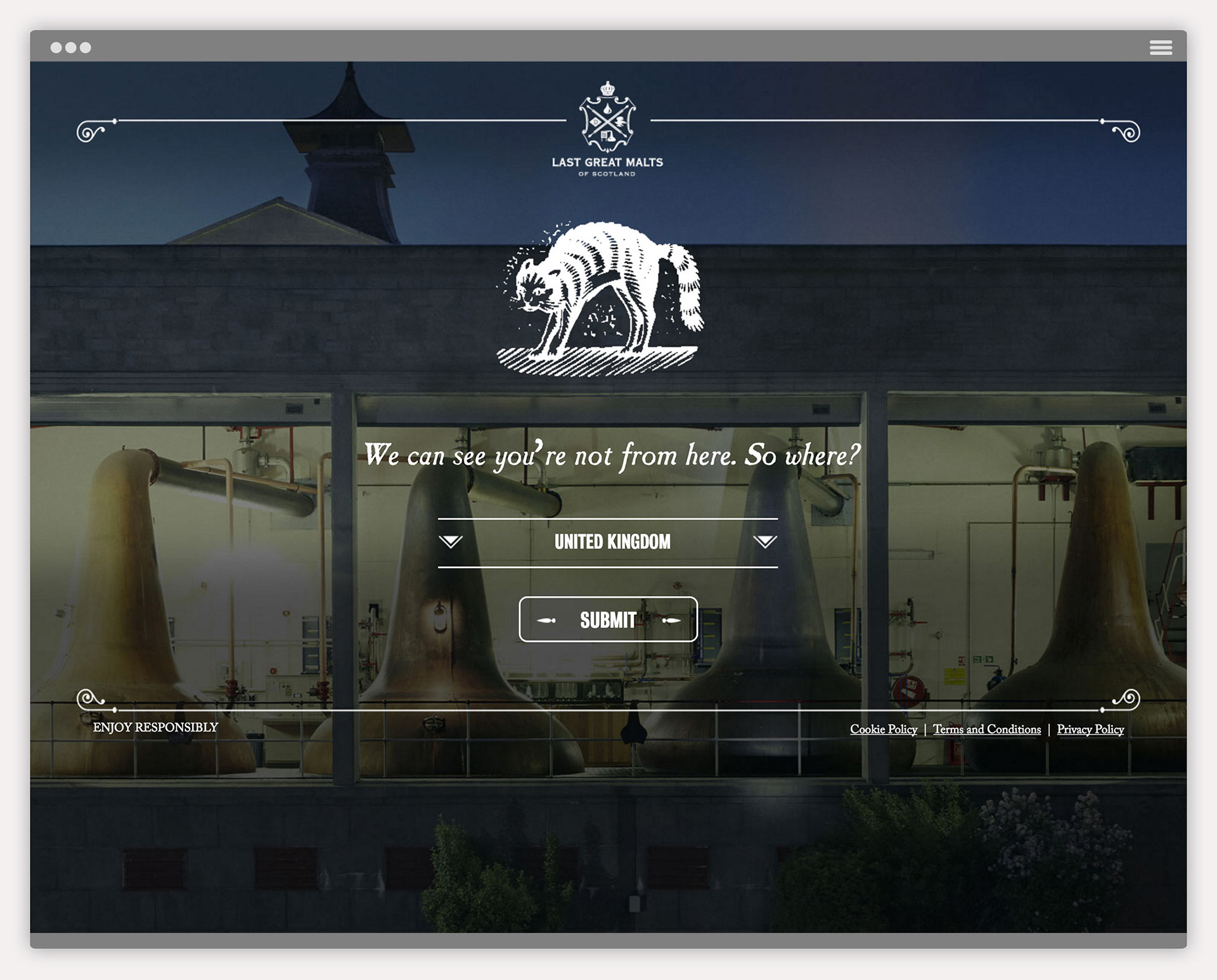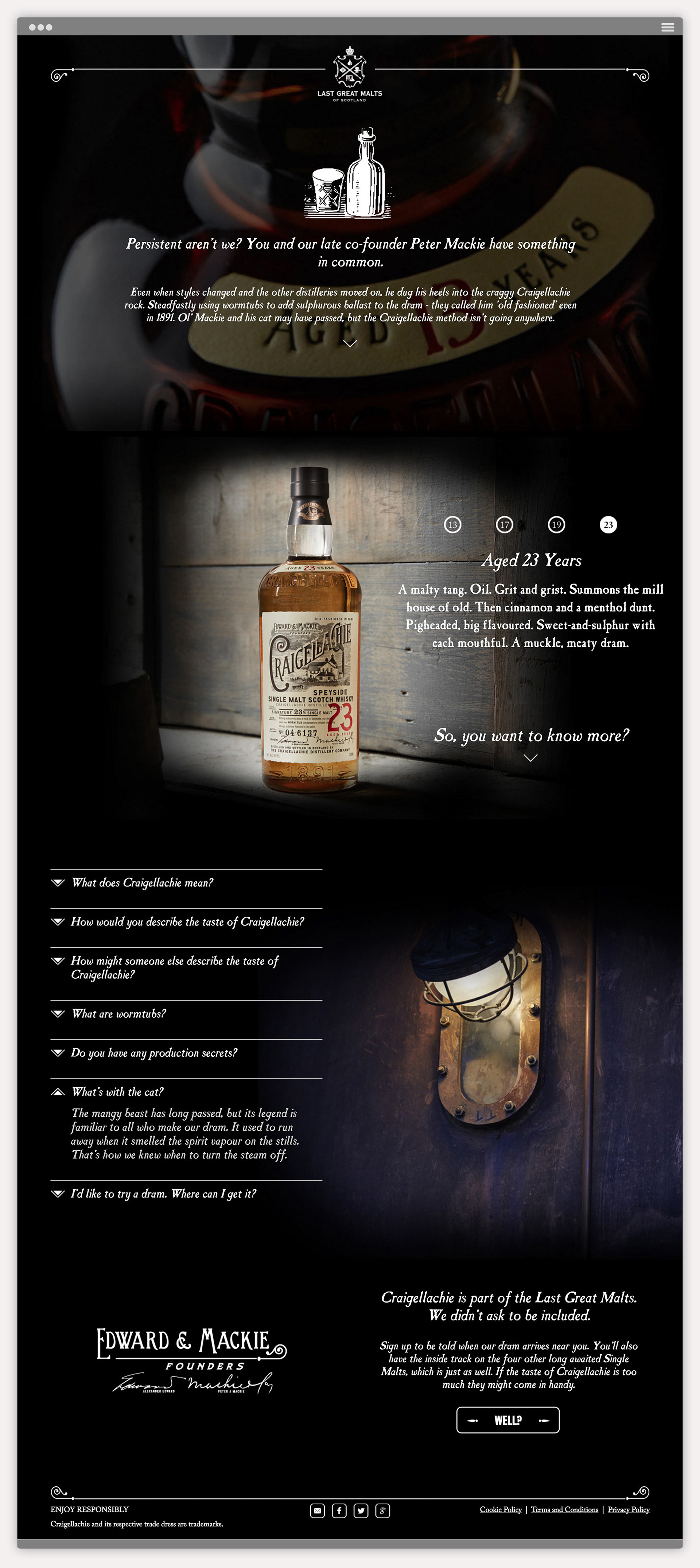 Aultmore
The Aultmore distillery is in a very foggy part of Scotland and was traditionally very hard for the tax man to find, its site tells this story over a sequence of desaturated foggy photographs of the surrounding area. I created a misty journey that would draw the user through the site creating an atmosphere eventually rewarding them with more information about the whisky.