PRODUCT DESIGN, UI/UX Design, Branding
​​​​​​​
Video player design
An enhanced version of YouTube's embedded video player, Luminery surfaces extra information and detail of products that appear in the video at the moment they appear in a way that does not detract from the video itself.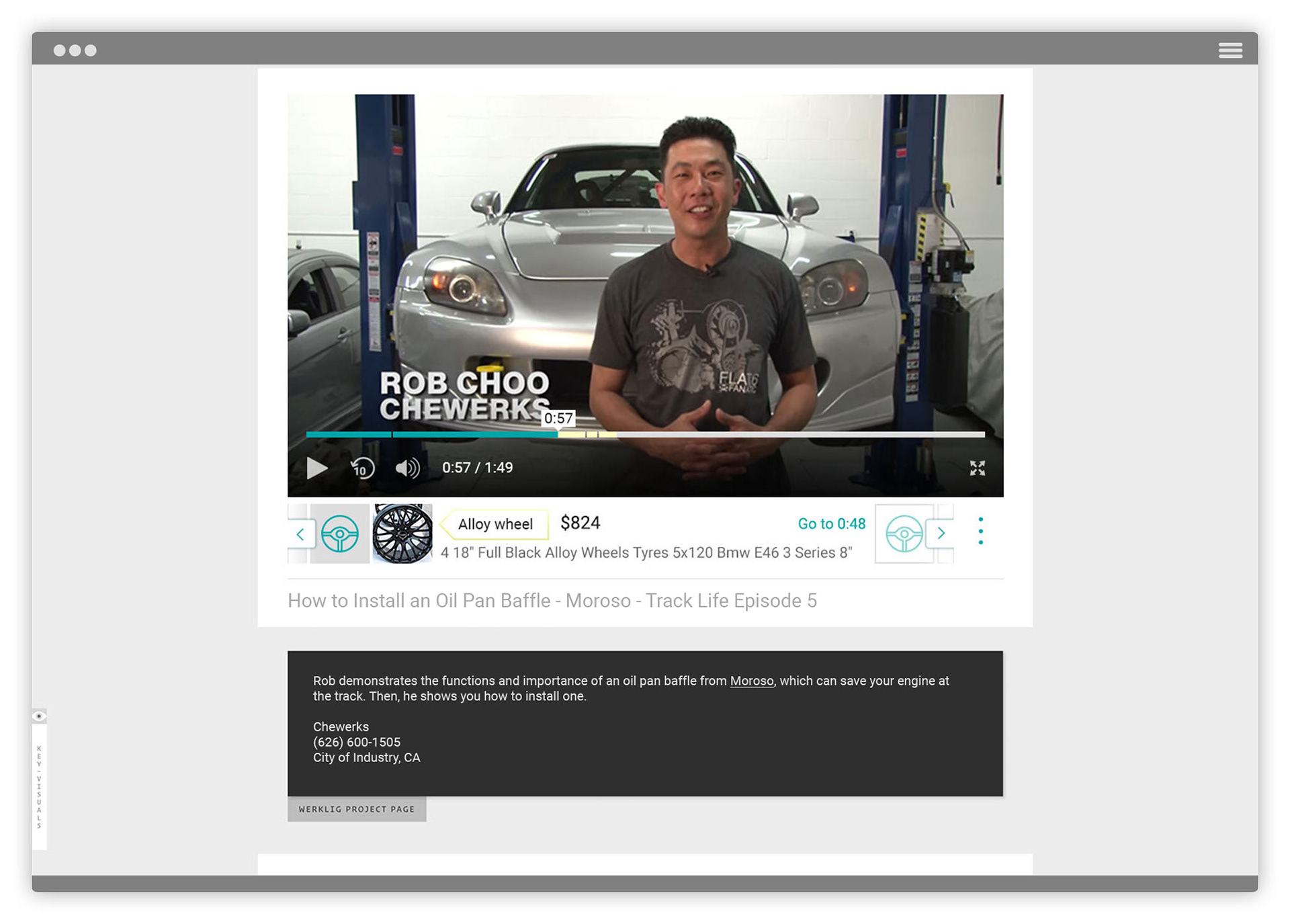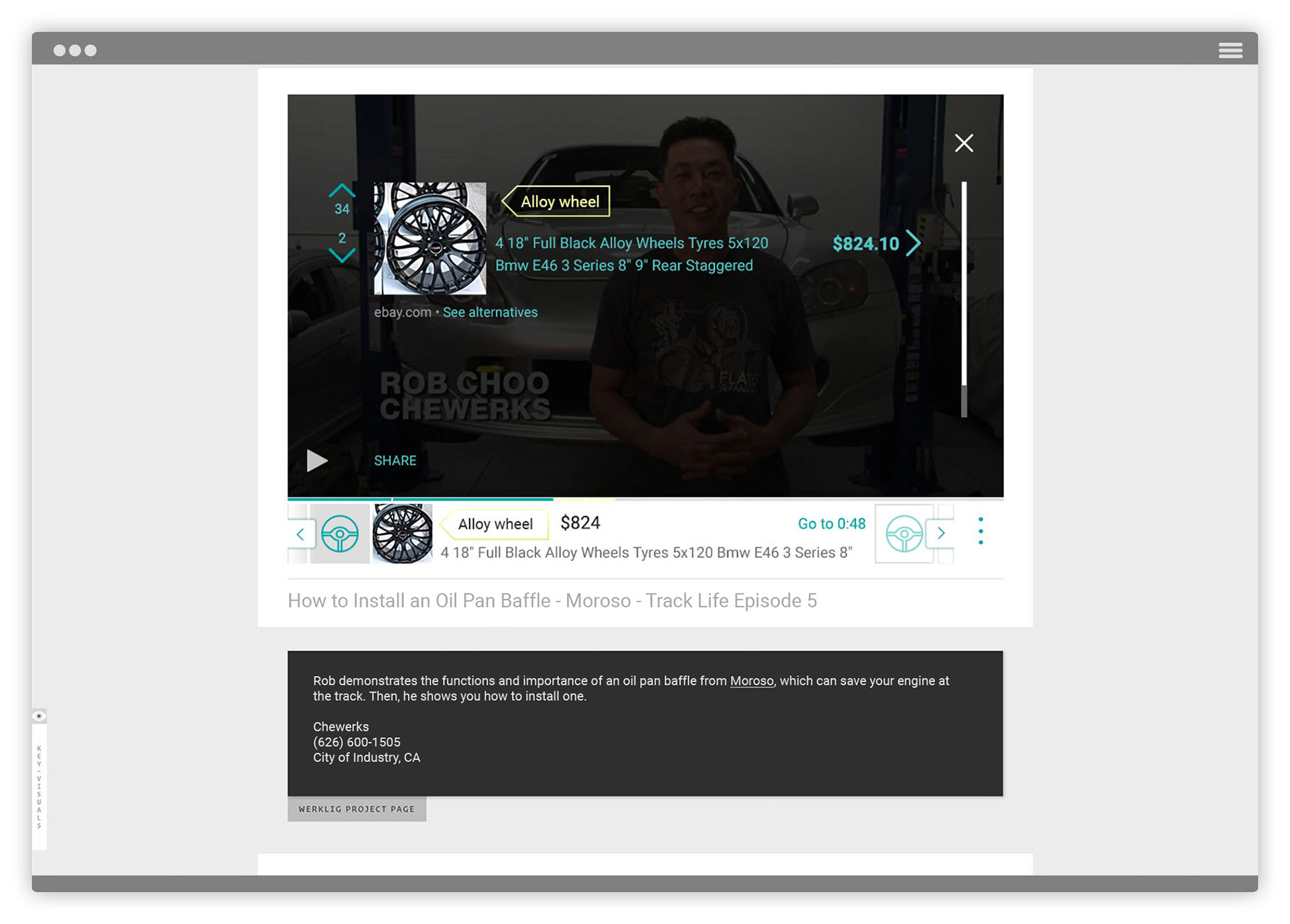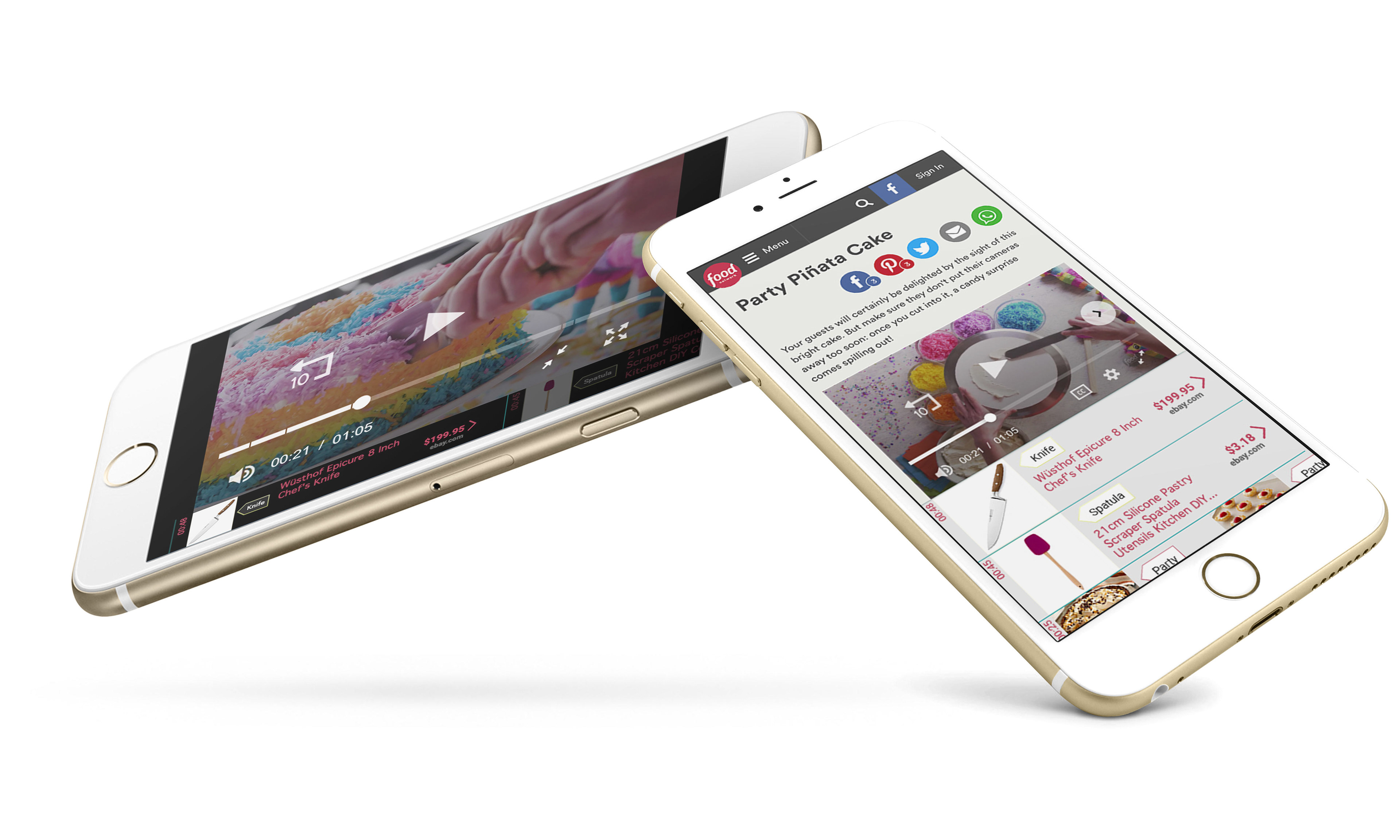 Video tagging tool
To support the player I designed a tagging tool that allows publishers to attach products & information to moments in videos simply and intuitively.
I ran A/B testing to verify that a dark interface would make for a less appealing working environment. Over 80% of users chose the light interface.
I pushed for Luminery to display extra information as well as products making it useful to more viewers thereby 
m
itigating the risk of the products being ignored as an advertising slot. 
​​​​​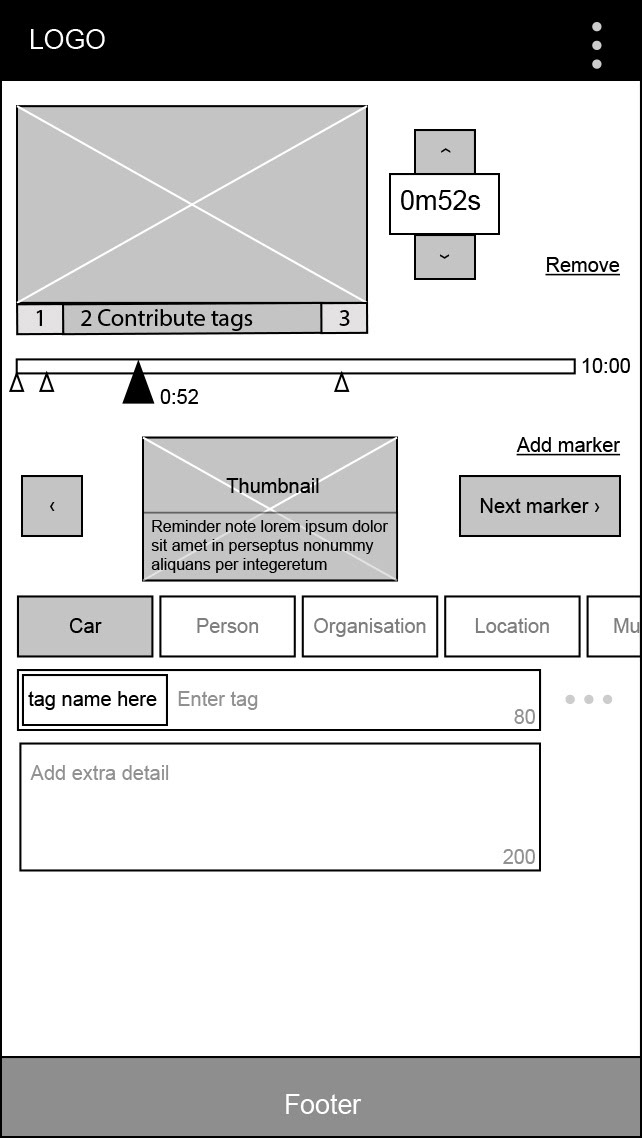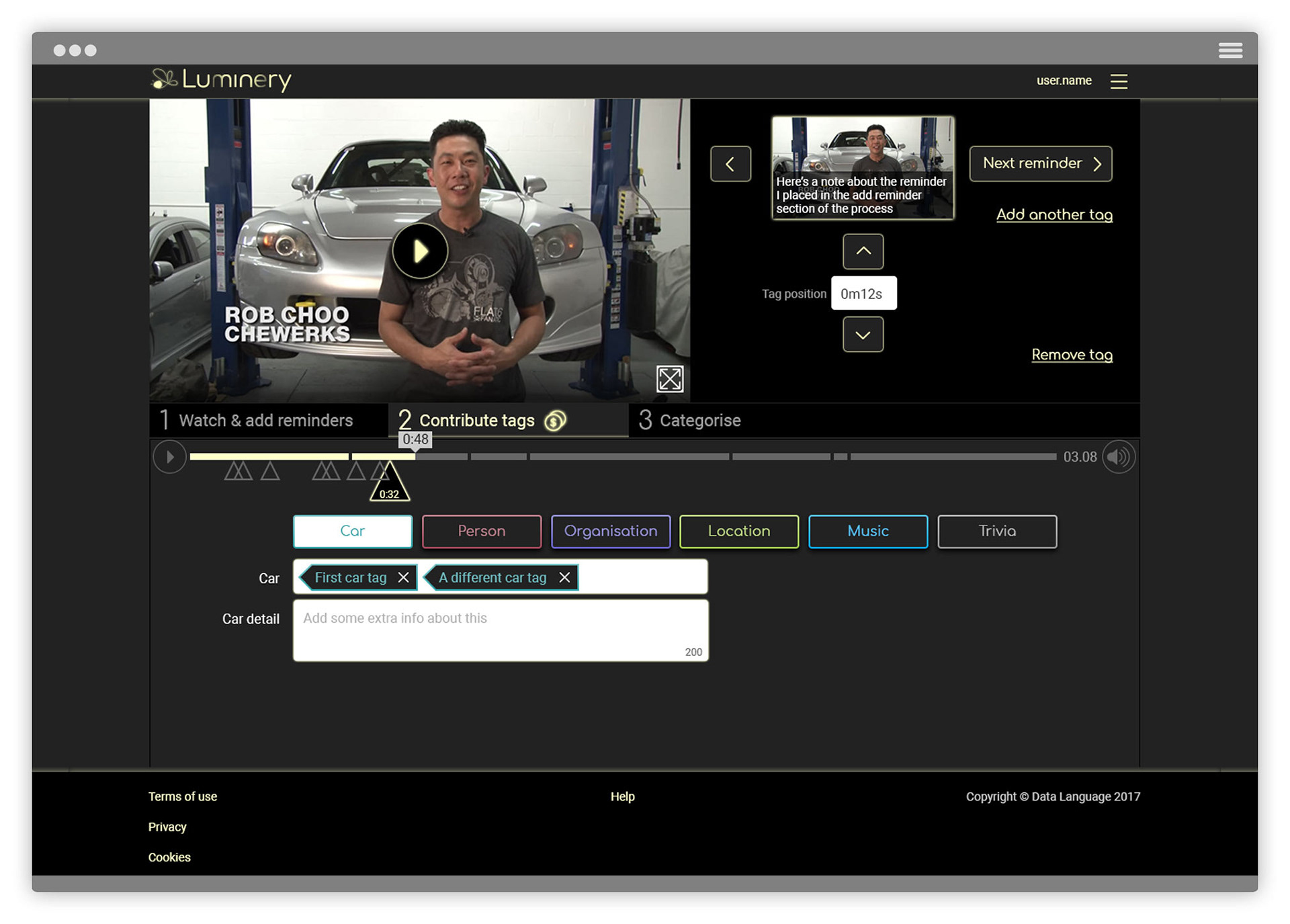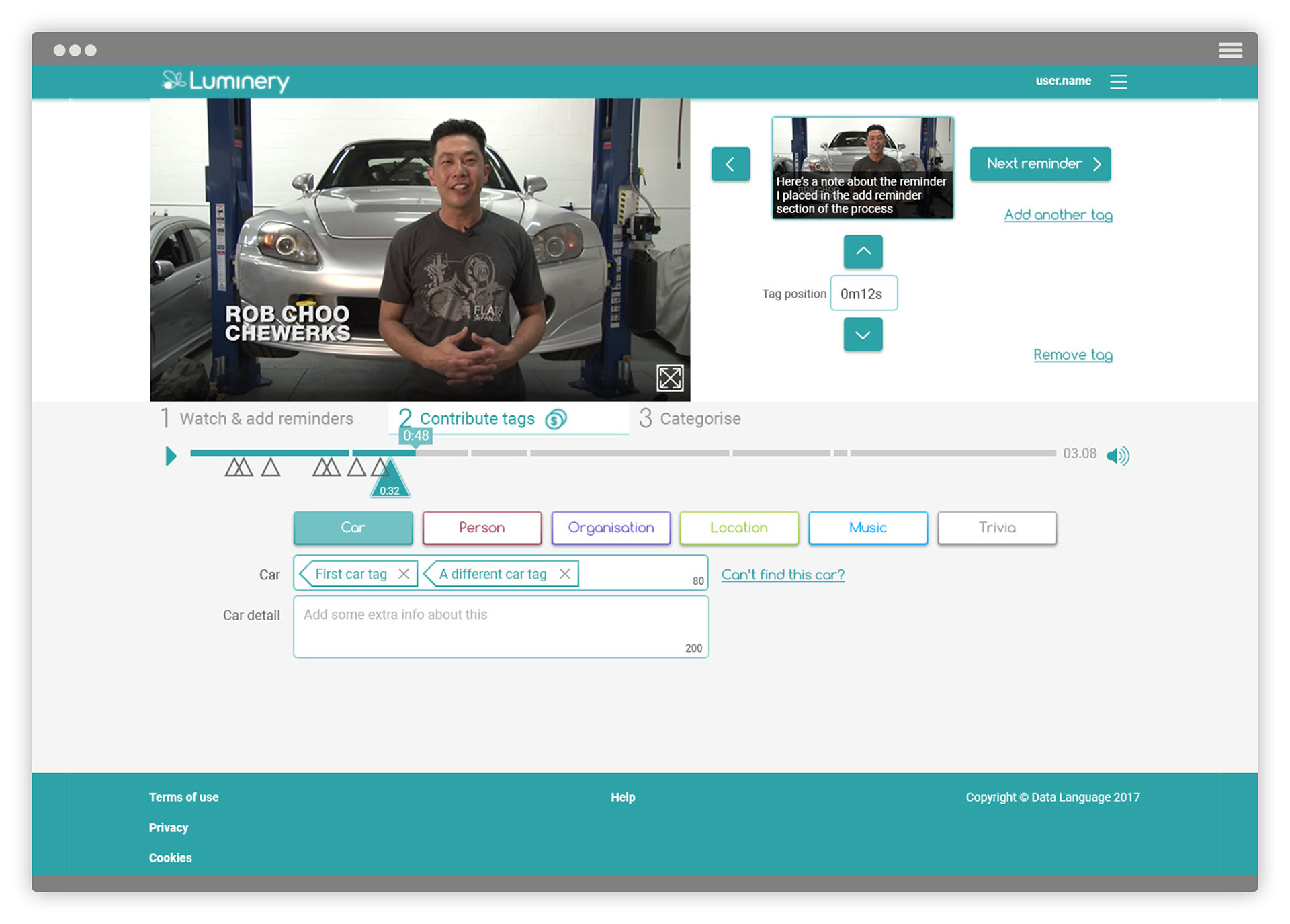 Analytics
Publishers can access detailed analytics about their videos and any associated revenues earned when viewers have been referred and made purchases.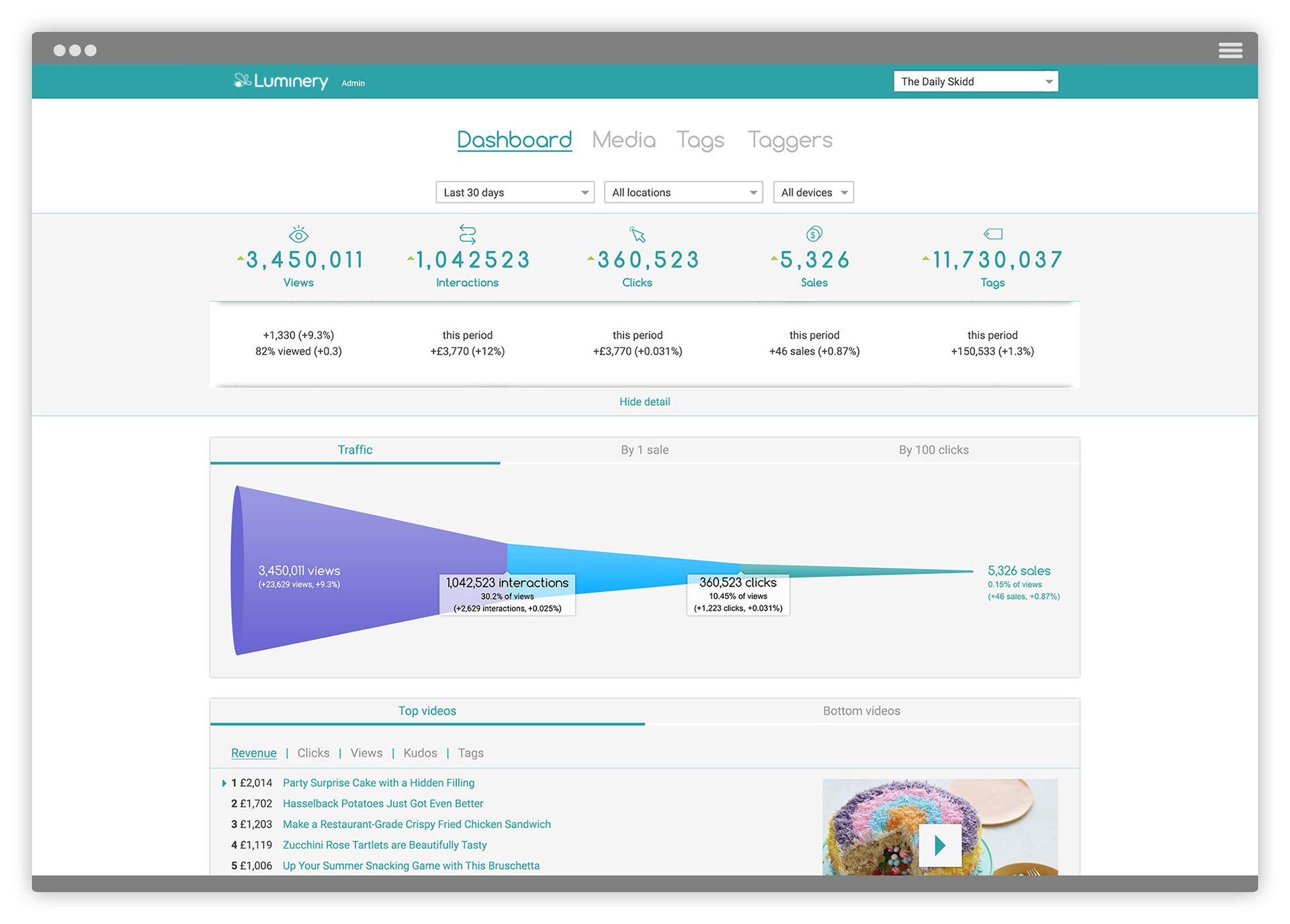 Branding
I wrote a full branding document containing design and tone of voice guidelines which helped steer conversations and an understanding of my suggested product name, Luminery. I designed a firefly logo and assets including motion graphics to complement the concept of shedding extra light on videos.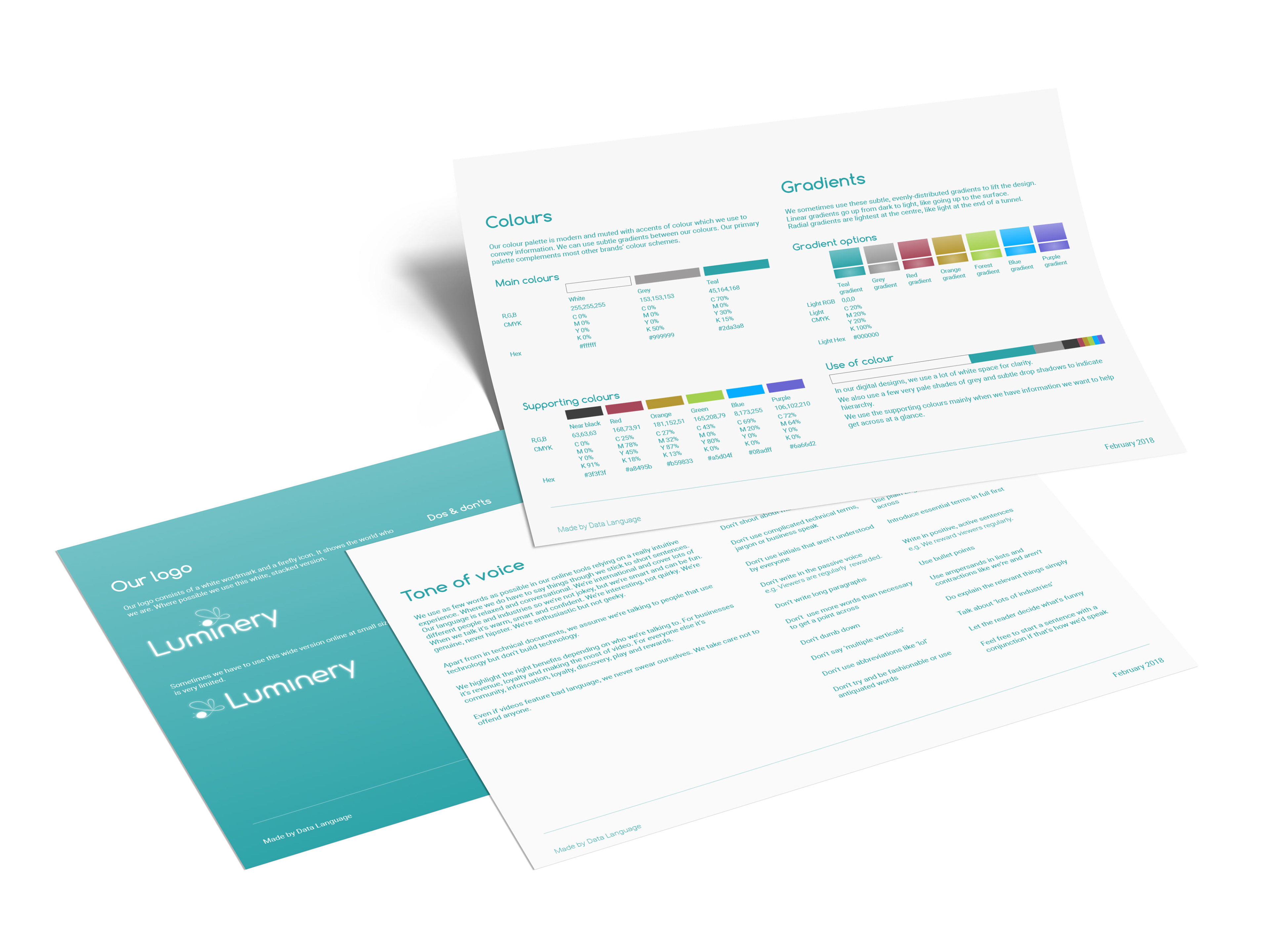 GT Channel site
Luminery's launch partner was GT Channel, a YouTube channel with a wealth of car videos. I wireframed and designed a new site to showcase GT Channel's videos that would be shown in Luminery player. Videos are enhanced with Luminery's tagging data which gives better quality related content than YouTube and a new revenue stream by referring customers with high purchasing potential.